From the minute your visitors walk into the event location, the most distinct part is the event design and decoration. Before any of the other crucial aspects of an event, the event decor is the most influential concern that may significantly impact your event from the start.
Corporate events are high-stakes gatherings, whether you're giving the employees an evening to rejoice, presenting a convention, or showcasing your business. Decorate your location to wow your guests with stunning décor that will completely alter your event.
Patterned centrepieces, live walls, stunning arches, and a conventional roof aesthetic will elevate your event to new heights. Moreover, you may even add your business colours into the décor.
Here you'll find ideas and expertise to help you create an outstanding event atmosphere.
Best Corporate Events Decor Ideas
It's critical to get your event off to a fantastic start. You wish your guests to be enthralled and astonished from the second they walk through the door. Remember, the mood of the occasion will be decided by their initial impression.
Through magnificent entryways, you can make a wonderful first appearance and get your event started in the right direction. Depending on your budget and the sort of event, there are a plethora of options.
Always make sure the style and spirit of your event are in sync with the entrance. There is a myriad of majestic entrance options to choose from, but it's critical that you fit your event's aesthetic. Always remember your underlying vision. It helps to make certain that your guest's expectations are in line with the event's goal.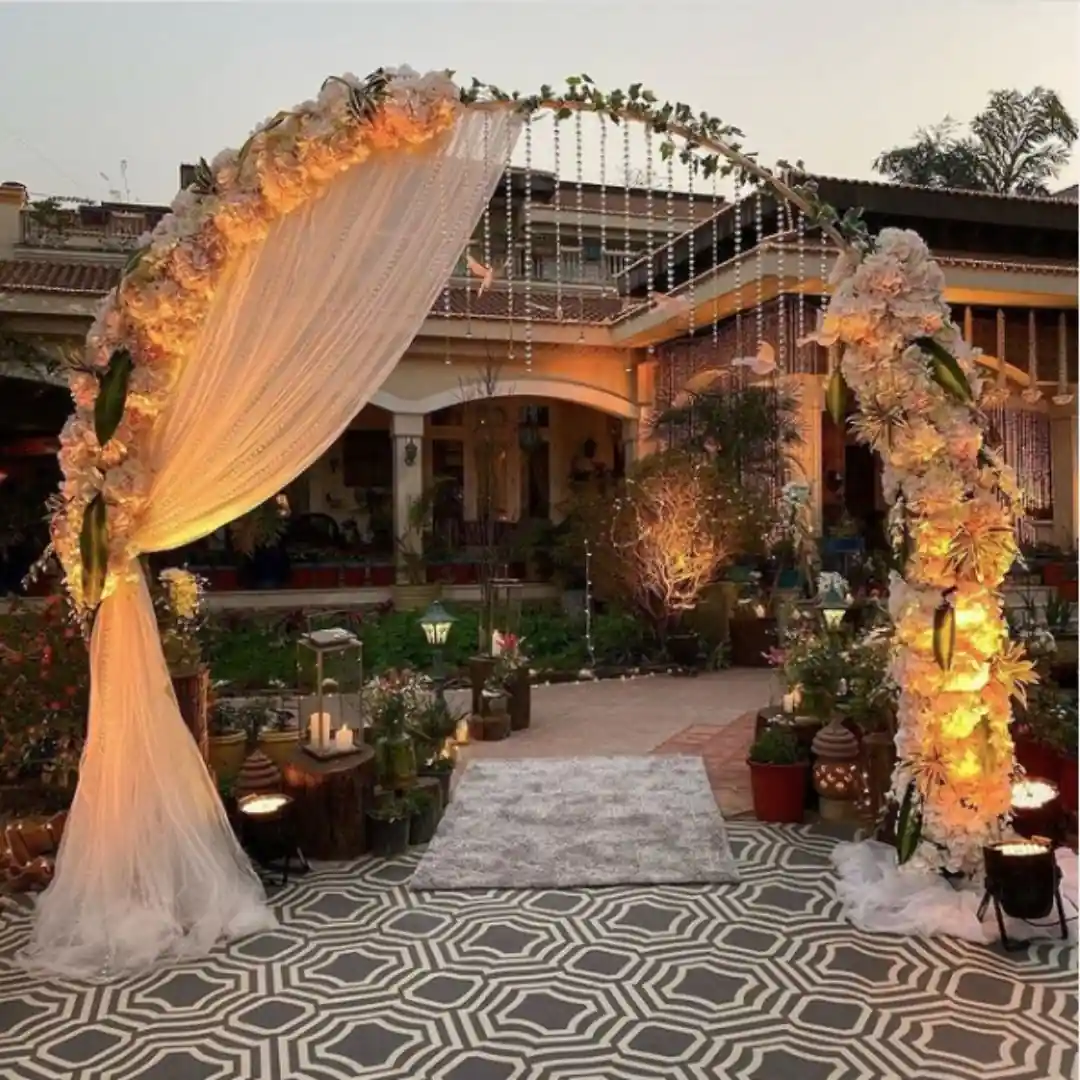 Table decorations for occasions may be imaginative and stylish without breaking the bank. There are several alternatives in this tiny area, ranging from gorgeous centrepieces to wooden dinnerware to customized napkins. If you want to include electronics in your event, having an iPad or a tab as a centrepiece is a great way to keep your people interested. It's a great option to boost visibility for attendees and display event details, briefings, or photographs.
Table linens and chair sashes should be as per the event's atmosphere and colour scheme. And this tiny but intelligent decision may elevate your event to yet another dimension. Choose a chair design that complements the tables to ramp it up on event décor.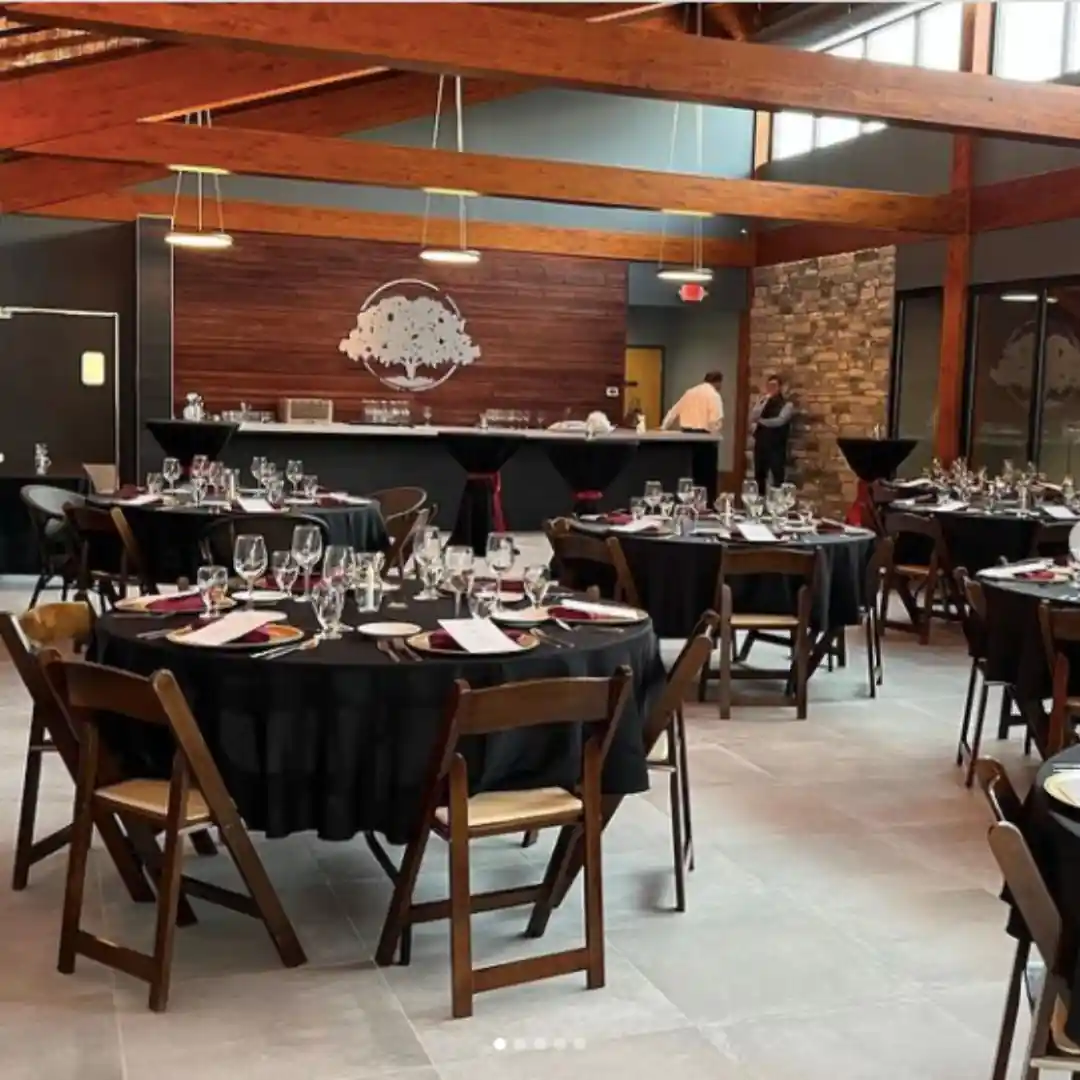 The Backdrops & Stage Design
Graphical engagement may be provided by using event backgrounds. It may enliven and brighten up your stage without outshining what happens on stage. From conventional LED panels to honeycomb variants, the digital background provides a plethora of alternatives for intriguing effects that may emerge and fade all across the display. Another interesting possibility is to employ an intuitive experience that incorporates the speaker into the background.
The unavoidable aspect of any business event style is the stage setting. When it comes to makeshift staging, let your imagination go exotic. You may draw your guests' eyes and make the stage shine out by employing a stage or riser. To direct discussions and add interest to the design, choose statement furnishings or more informal alternatives such as lounges.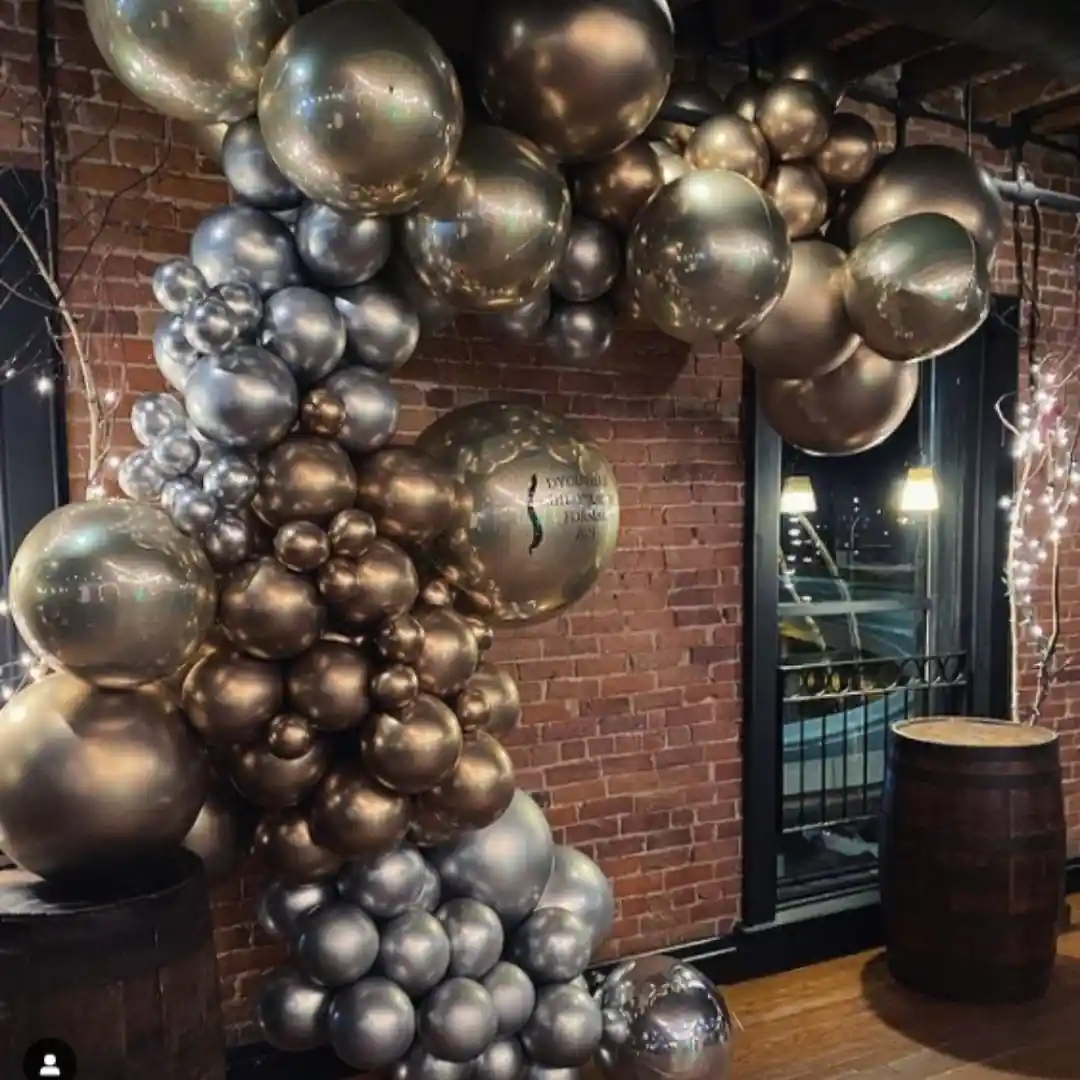 Lighting is a crucial aspect of any event and can dramatically transform its appearance and feel. Even if you are an expert in event aesthetics and have employed the best props, poor lighting may undermine the entire setting.
Event lighting is a complex task since each piece may require a distinct tone and luminance. Stage lighting for a conference should be quite austere, with a profile spotlight for the speaker, and should not have any wavering effect. A musical event, on the other hand, needs to have a unique set of lighting systems with several customizable elements.
Colourize spotlights or utilize up-lighting to turn your event location into a stunning atmosphere.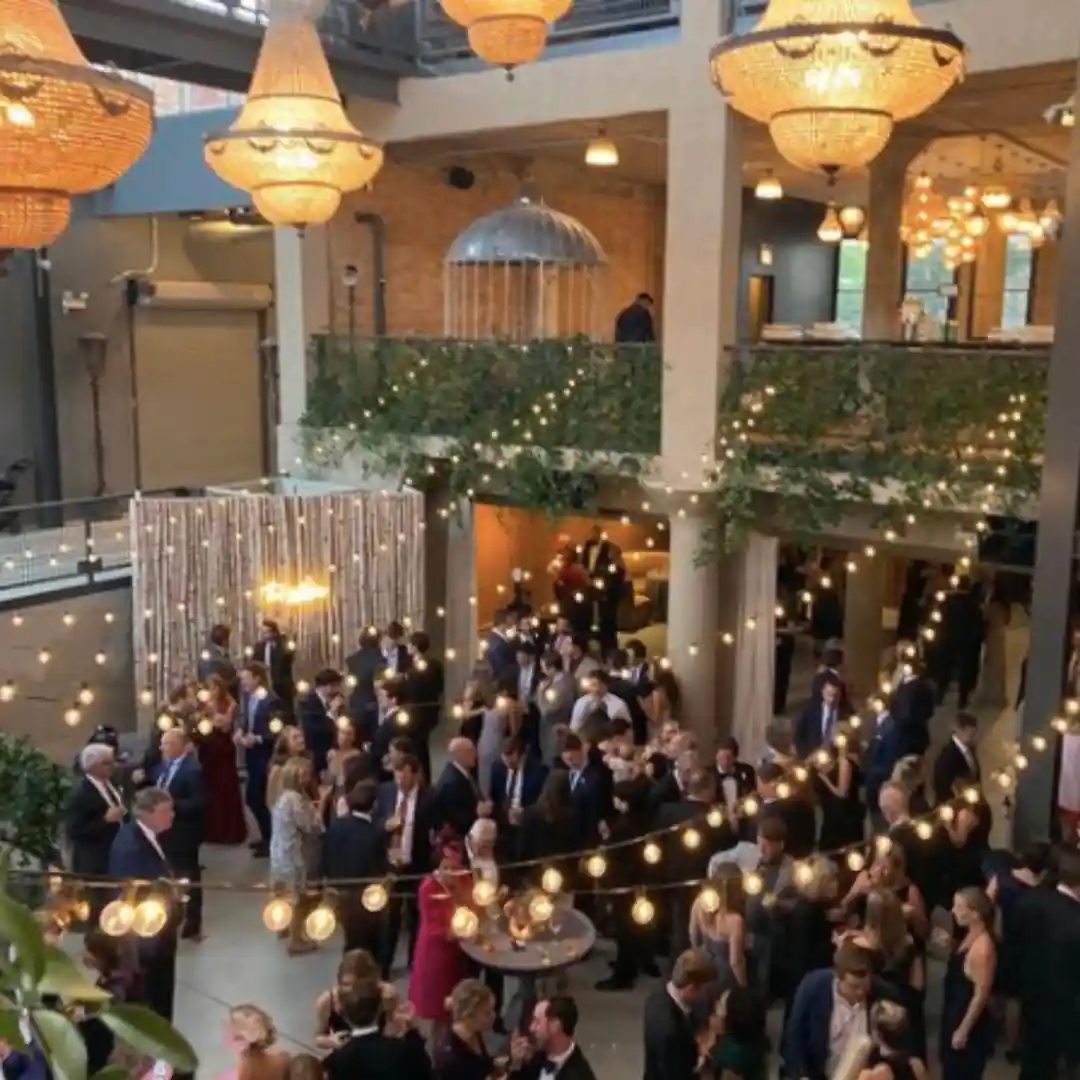 Food is the new decorating trend to explore. It is an art form that may be used to leave a lasting impression, and displaying food will be insanely great. Food, when creatively placed, may provide an interesting aspect to your event decorating. You can have a doughnut wall, a food bar, and other features. There is a multitude of alternatives to pick from.
By adding layers of colour to your event decorations, the fabric may change everything. It helps the area seem more personal while also making it appear larger. Use your imagination to form patterns with a tube and curtain to create a pleasant and classy event vibe. If you're on a tight budget, try draping cloth only over the buffet and serving booths.
View this post on Instagram
Corporate Events Planning Tips
The finest, custom layout for any event is to make the most efficient use of the event venue.
After you first step inside the location, attempt to identify ways to boost new business opportunities with decor. And know how to make the most of the area. Traditional layouts can often leave a lot to the imagination. So, adding fantasy can drastically maximize the effectiveness of your event.
Providing a range of settings, such as conventional tables and high tops, as well as more informal space, such as sofas, provides your visitors with a choice of alternatives and allows them to converse and join in the fun.
To fit in with the theme, consider the concept, the entrance, seating, cuisine, décor, and drinks. You won't have to worry if everything is in order and your guests are having a good time.
Party Preparation:
We are here to assist you with all of your party's needs, and therefore, we have brought some recommendations to aid you.
Deserts & Cakes
Party Arrangements