A gazebo adds richness to any backyard, garden, or deck. When you're lounging outside, these charming expansive shelters give refuge from the weather. A gazebo may be a great location to meet friends and family for an outdoor festival or a quiet environment to escape the entire world and enjoy a lovely day by yourself.
There are several ways to personalize and improve your gazebo. With a few easy adjustments, you can take your conventional gazebo to the next level of personalization and turn it into a special retreat and peaceful environment. The variety of decorations you may acquire and integrate into your gazebo area is endless.
This article will help you choose the best gazebo decoration for your outdoor seating area.
Best Gazebo Decoration Ideas
A lantern crafted from a glass jar may add an intriguing and amusing light source to any gazebo. The addition of lighting to your gazebo provides excellent ambience to the construct far into the evening.
Paper lanterns are another affordable and beautiful décor option. It is a terrific way to dress up the gazebo for special events or as a permanent feature.
Your gazebo will appear as it sprung straight from the chapters of a fairytale book if you pair your lanterns with exquisite companions. Choose conventional white chandeliers, keep to a colour theme, or light up your room with exciting, multi-coloured lanterns, contingent on your personality.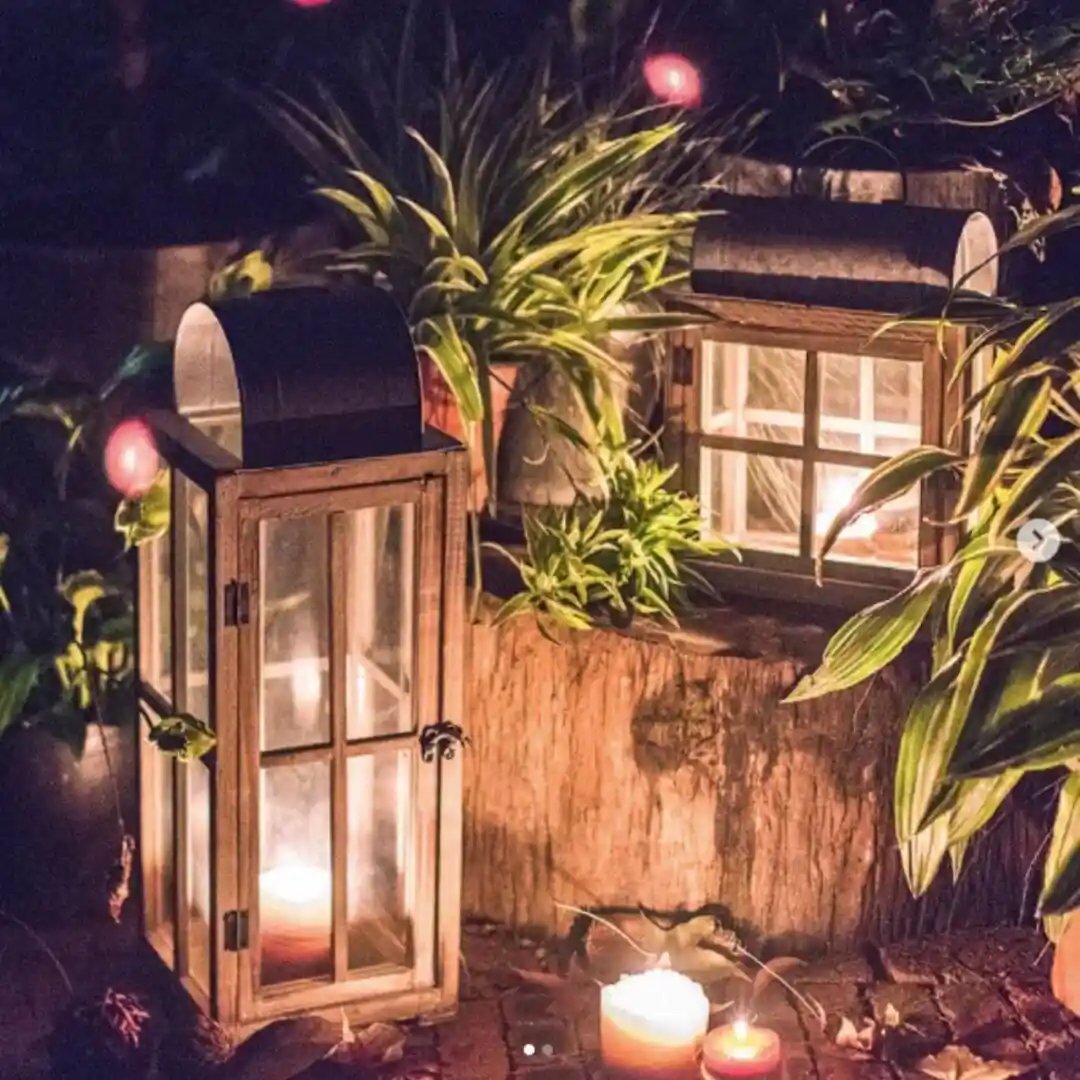 While hanging plants are beautiful gazebo additions that instantly add colour and attractiveness to the building, vines can truly bring a gazebo to life.
There are many various varieties of vines to pick from, and you'll have plenty of options. Consider going with a cultivar that has aromatic blossoms. Use them to blend your construction with the surrounding environment. A gazebo with a lot of vines may be appealing.
The hues and smell will give your covered area an extra degree of luxury. Bougainvillaea, Cape Honeysuckle, Clematis, and Pink Jasmine are some of the best choices. Edible vines, such as grapes or passion flowers, can also be used to keep things interesting.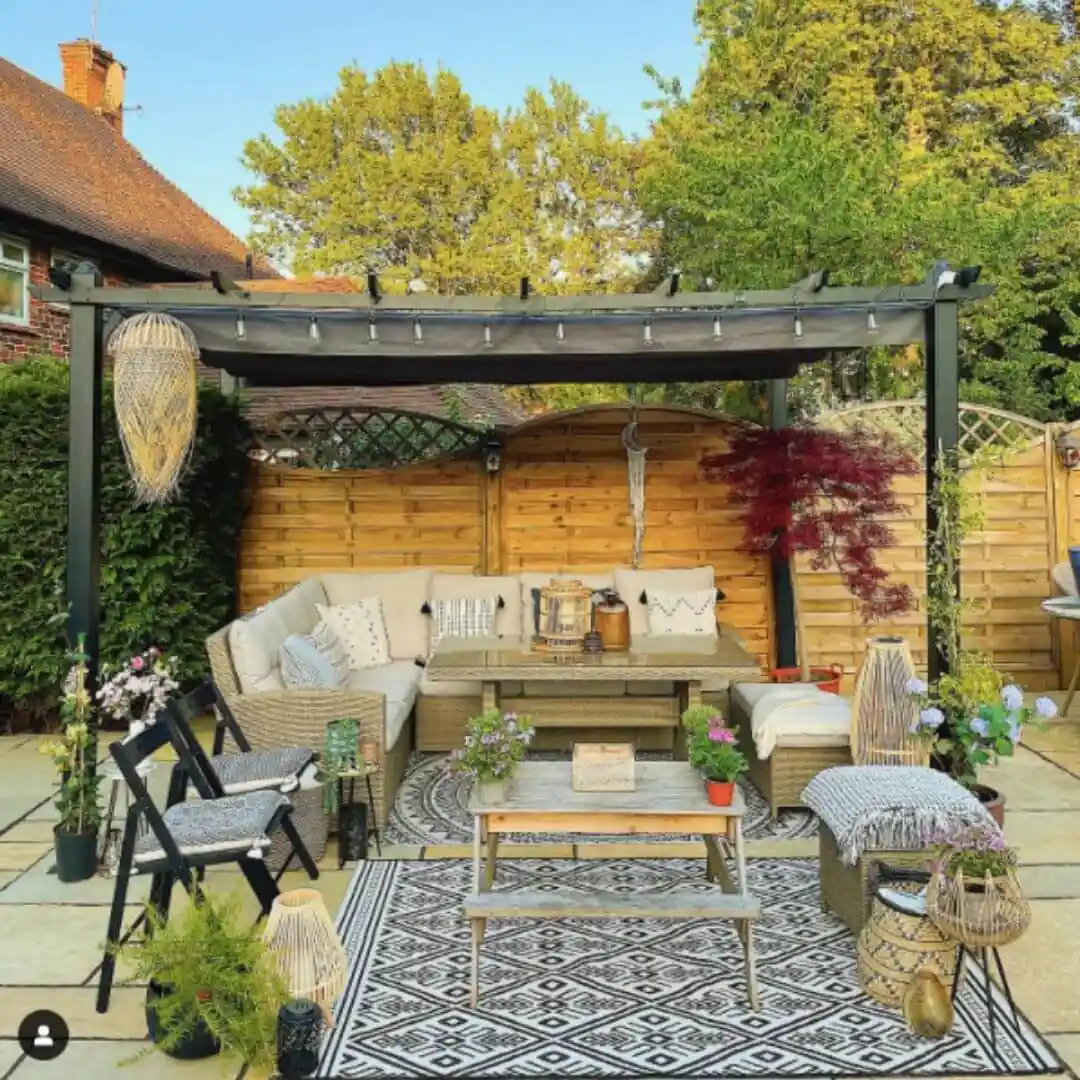 A must-have item for your gazebo is furniture. Furniture may be welcoming, provide comfort, represent your taste and functioning. Furniture can transform a Gazebo into a house, so utilize it to show off your taste!
If you want to create a pleasant atmosphere, make sure your area is lovely and that you and your visitors have a comfortable place to sit and rest. As a result, comfy furniture is frequently the focal point of gazebo design.
Choose a table and chairs large enough to accommodate your family and friends if you wish to utilize your area for meals. Choose an outside couch or loveseat, numerous chairs, and a couple of side tables if you like a living-room layout.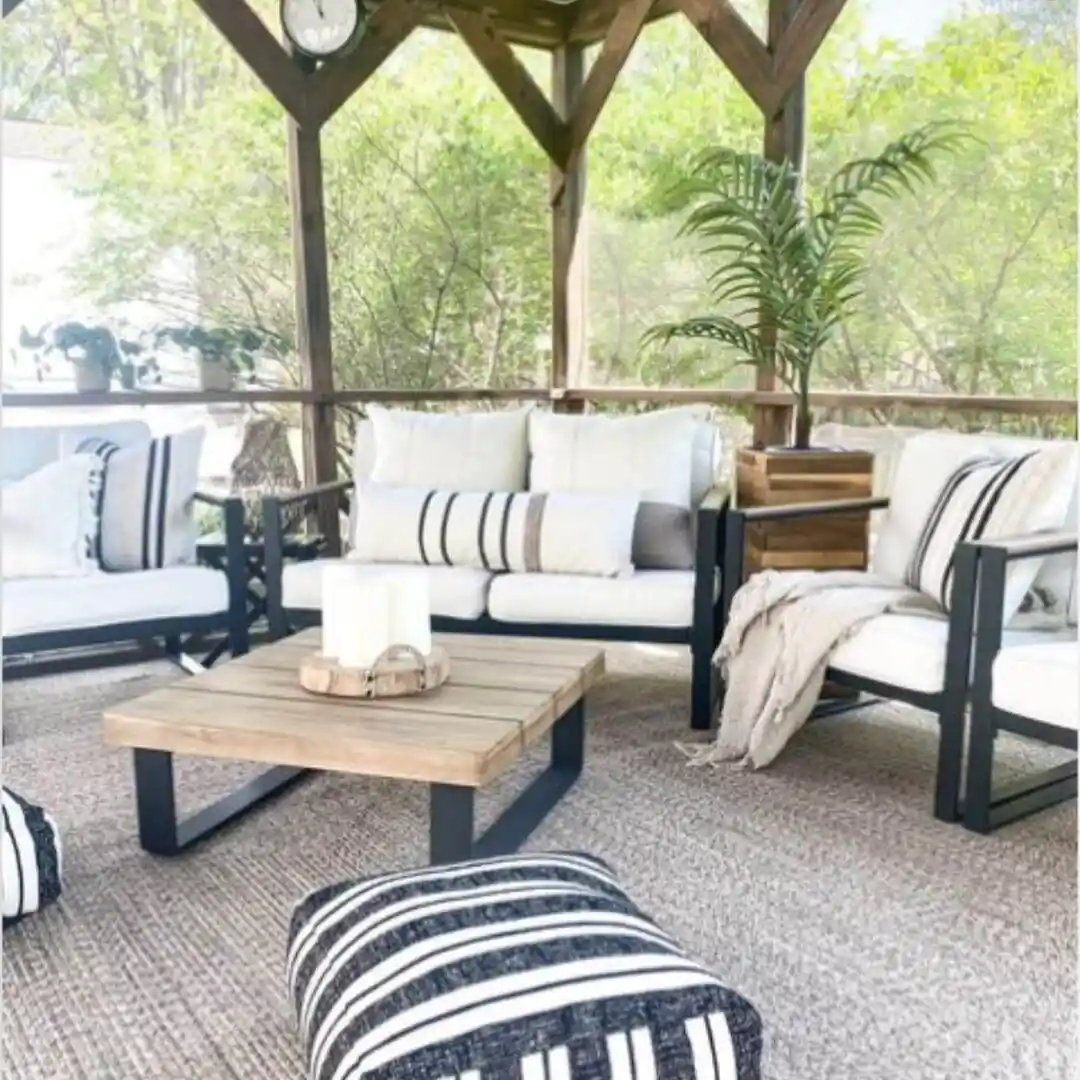 The entryway to your gazebo is crucial, and if you would like to spin things and make them appear more beautiful, try adding draperies to the door. You may also add blossoms at the entryway to make it look even more impressive.
Furthermore, consider introducing colourful curtains to your gazebo to make it more attractive. The alternatives are unlimited once you start getting imaginative with this!
Choose your favourite colour or design to make your home shine, or use flimsy curtains to create a bright, airy sensation. Just make sure the curtains are constructed of weather-resistant material to ensure they can withstand the elements. Adapt your curtains with the seasons to add a touch of refinement to your recreational space without going overboard.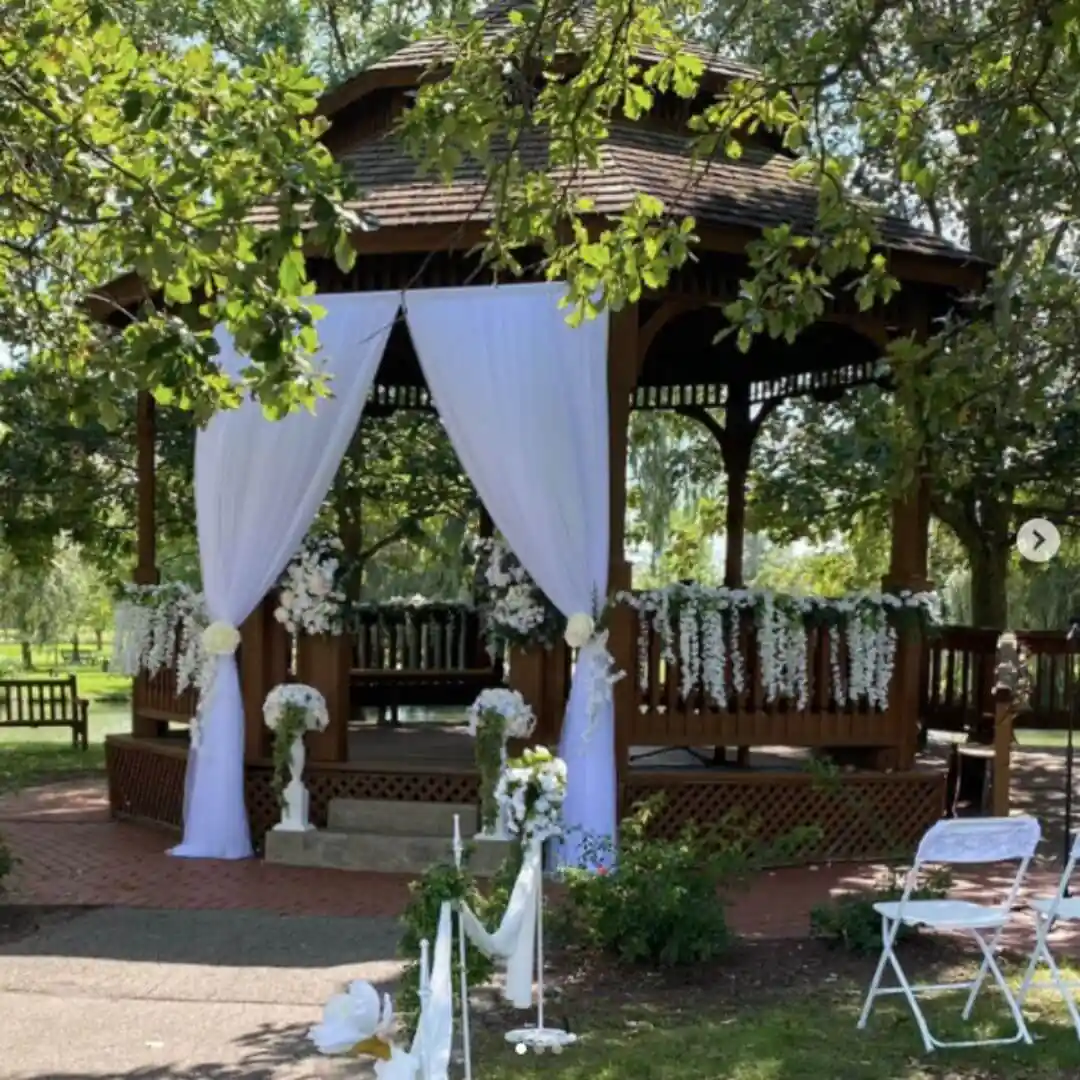 A fire pit is a wonderful gazebo decoration if your covered area is quite so. Simply set it in the centre and surround it with comfy chairs. Choose a fashionable patio rug and complement your furniture with throw cushions and quilts. Candles, table lamps, and anything else that is fancy can be used to decorate.
The warmth and light create a pleasant environment. It also allows you to enjoy your lawn after dark and long into the winter months.
Fire pits are readily accessible in various sizes and shapes, allowing you to select one that resonates with you and fits comfortably in the area you have available. Many people choose propane fire pits because they take up less space and produce less smoke.
View this post on Instagram
Party Preparation:
We are here to assist you with all of your party's needs, and therefore, we have brought some recommendations to aid you.
Deserts & Cakes
Party Arrangements