Decorating is a way to unwind and enjoy our hectic lives. It's all about being inventive and putting stuff together to create a unique and exclusive setting for your dear ones.
A backdrop is a terrific way to set the tone for any celebration by making a clear impression.
These bright, exciting, and adorable party backgrounds have been selected to help you have the finest party ever. You'll like the colourful celebration, which includes flowers, streamers, and even lighting!
This post is the perfect destination to go for party decoration ideas. Our suggestions will make everyone's heart skip a beat in the excitement of the celebration.
Party Backdrop Ideas for 2022
Balloon décor is a time-honoured custom that never goes out of style. Rather, they are elements of decor that may be used wherever. Balloons are available in a variety of colours and designs.
These varied colour schemes provide the party with a variety of emotions. Balloons are a great way to create a unique backdrop. They make the celebration more enjoyable and elegant.
View this post on Instagram
For small gatherings, there's nothing more intimate than curtain drops. They are highly recommended for holidays and birthdays.
The soft colours and tones create a lovely atmosphere. They can be lighthearted, sophisticated, elegant, and contemporary. They are one of the most beautiful settings for any event.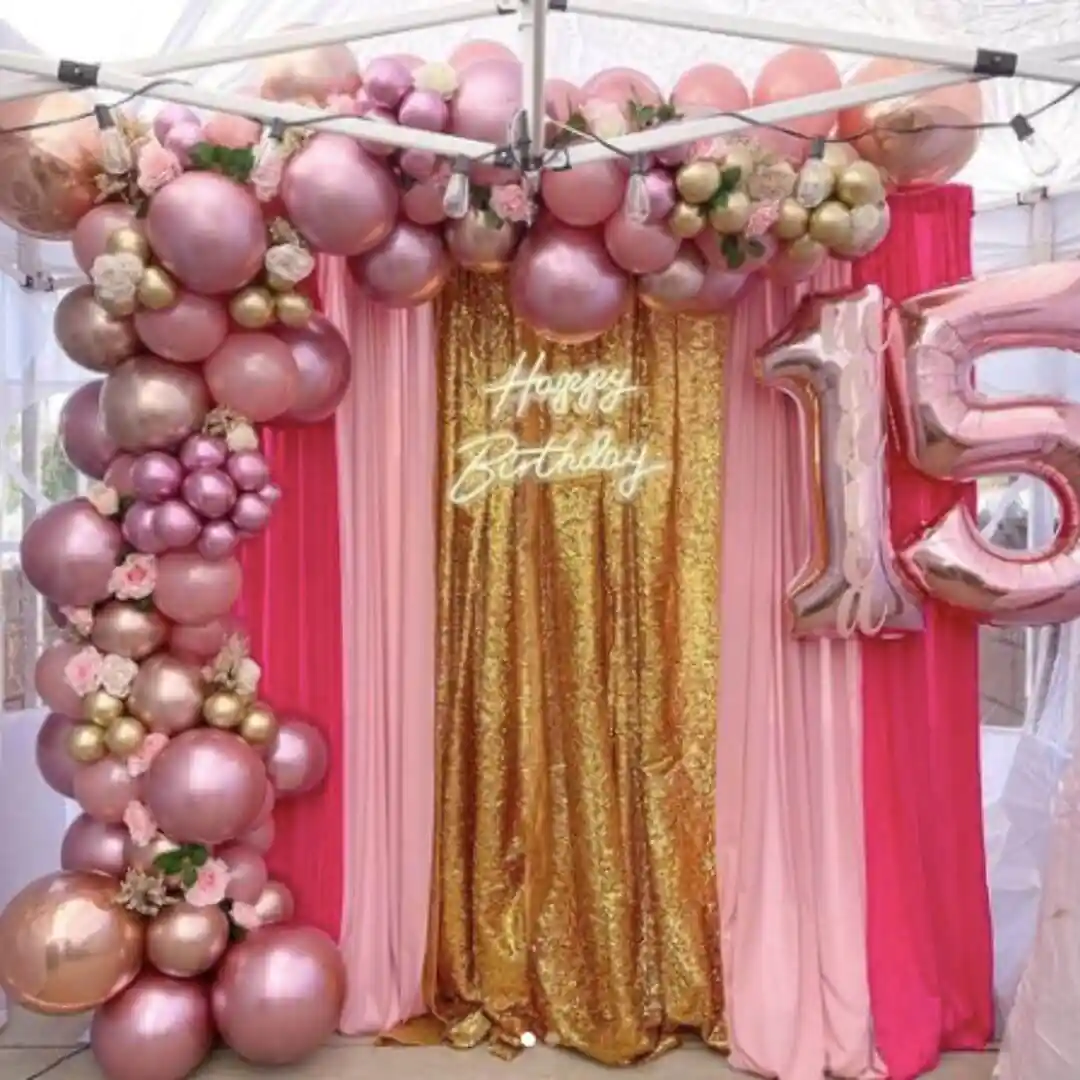 Paper chains are fantastic for establishing a separation and for wall décor. They can be both basic and elegant and are a terrific addition to any Instagram post. You may either buy them at a decent price or make them yourself.
Furthermore, if you're going to try the chains, you may as well try the stars. Paper Stars are small and large vibrant stars that can brighten up any gathering. They're a lot of fun to make and are one of the most labour-intensive crafts.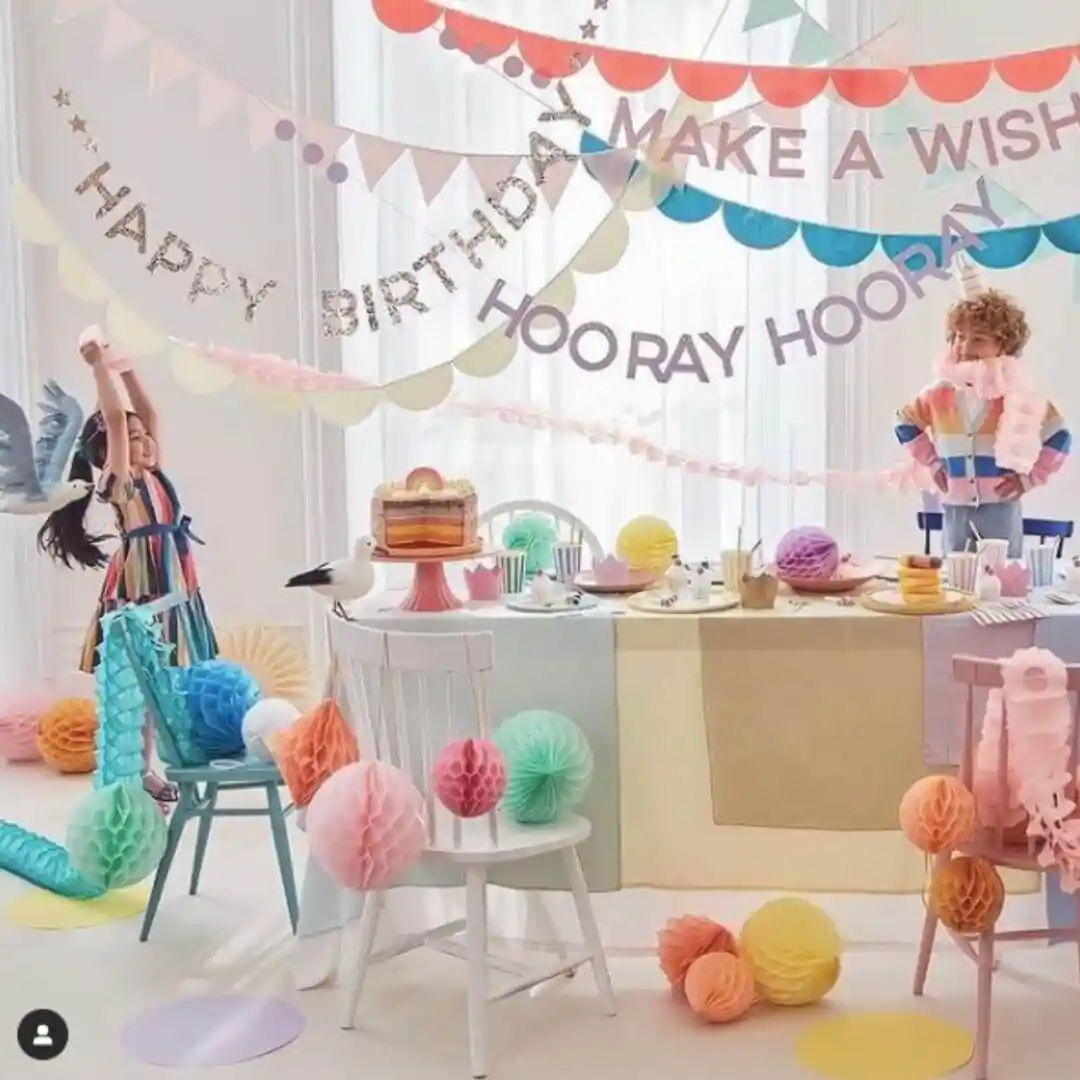 These cute wall hangings may be used as decoratives or as a decorative backdrop. Tassels work well in both monochrome and polychrome settings.
They're as simple to create as pom-poms, and they may be fashioned out of any fabric. To make your own, all you need is a piece of cloth and scissors.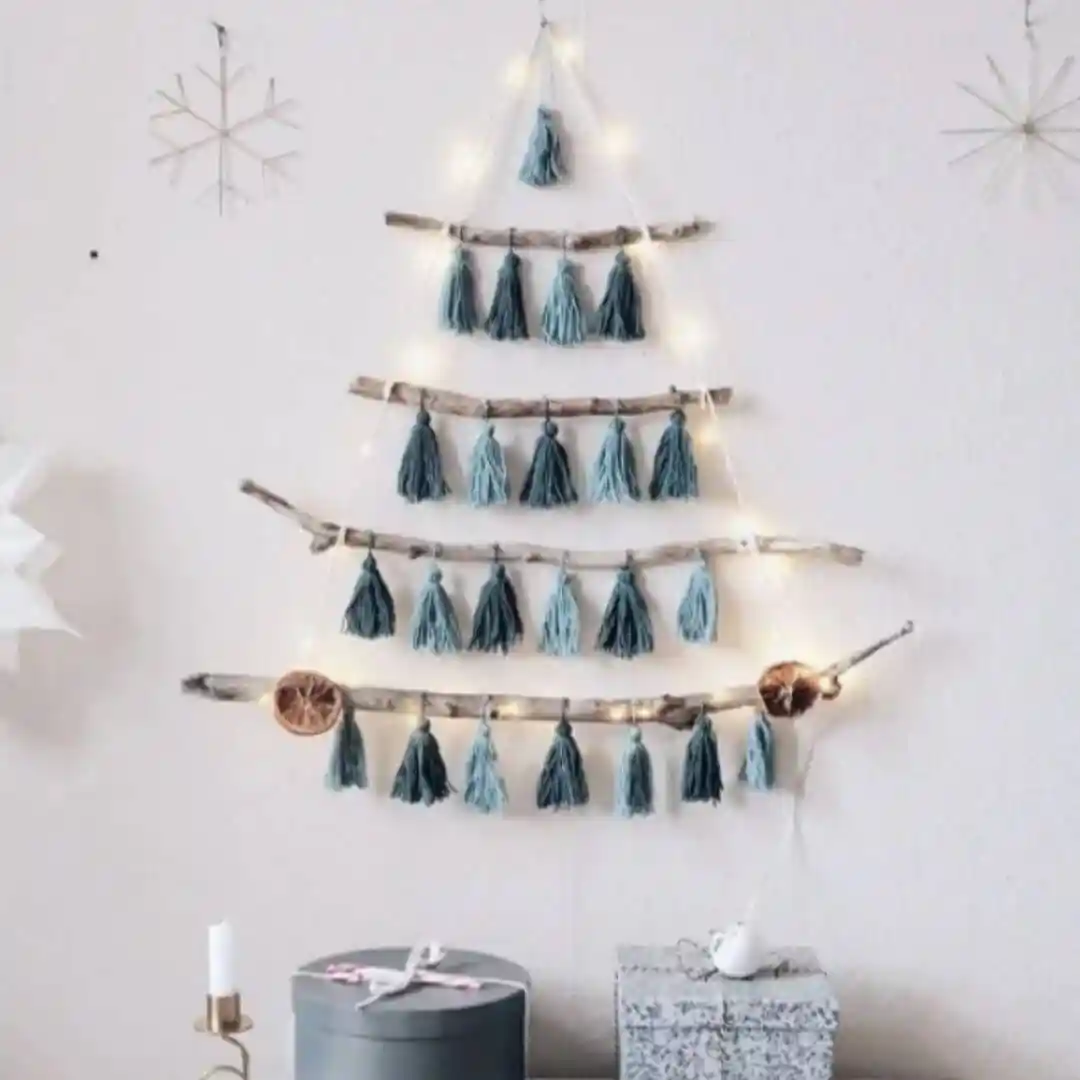 Every celebration requires some glitz and glam. They serve as excellent backdrops for parties and direct people's attention to the most crucial aspects.
A trendy technique to make the primary backdrop more appealing is to combine sequined lettering with a sparkling backdrop. They work well for gatherings with minimum décor and serve as attraction features for expensive occasions and décors.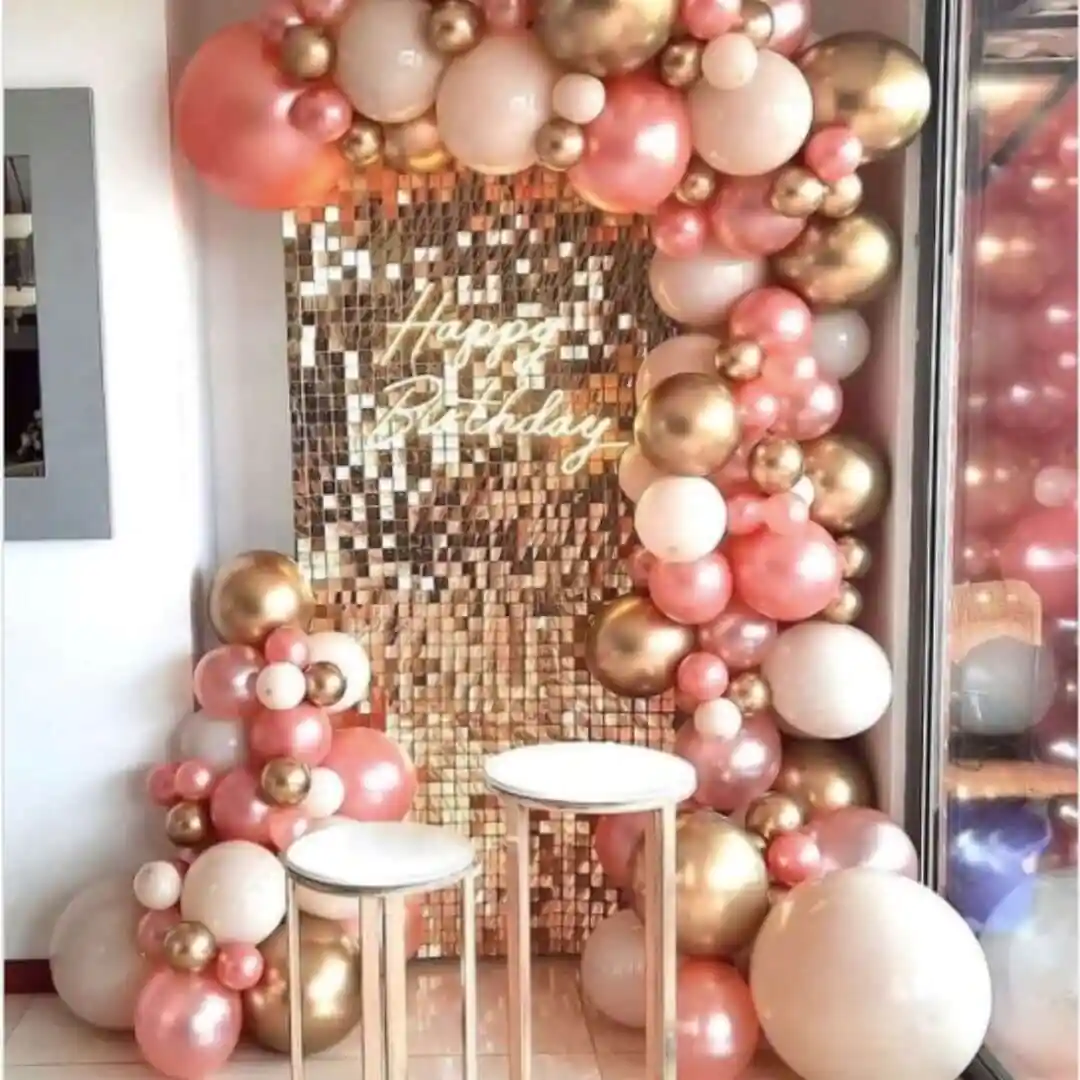 Warming celebrations at night are finest with lights as backdrops. They also make the greatest photographic components for brightening and softening your photos. They're not simply for birthday parties; they're ornamented and adorned for a variety of occasions.
They can be presented on multiple heights on stands, in the shape of words, or simply wrapped around the curtain.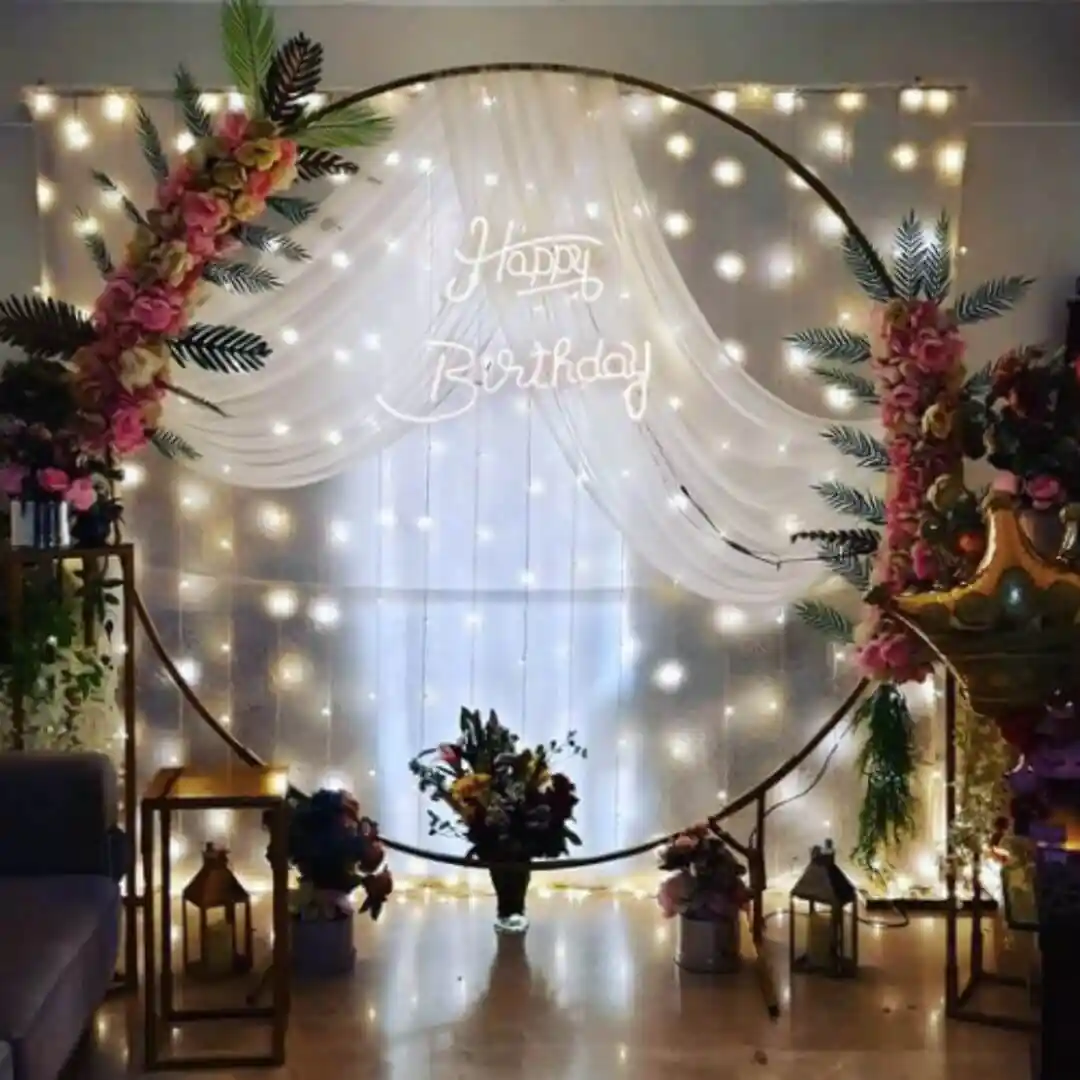 Flowers have traditionally been a symbol for expressing feelings. They are not only to be adored but also to be used as adorable and refined decorative pieces.
Flowers may be used in so many different ways and colour combinations in business and personal gatherings that it's amazing. They have a great deal of promise. They never fail to get someone's attention. They always manage to steal it.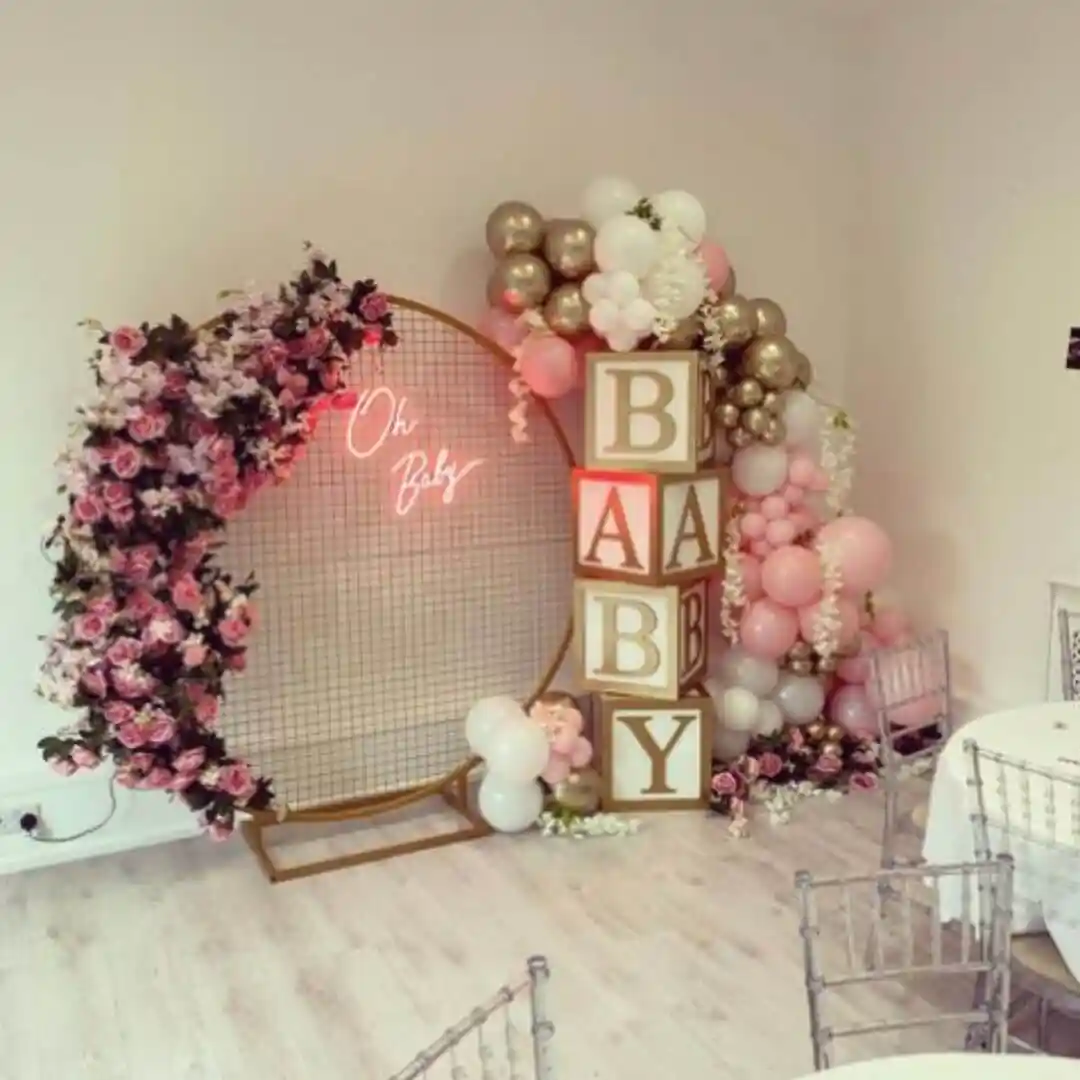 Adding things like goggles, wristbands, and badges to a disco or vintage party is a fun way to make it pop. When put in the correct area with the proper objects, preferably the backdrop, a disco ball is iconic and may steal the show.
The 1980s are renowned for their high-street fashion and custom-made ensembles. The ultimate background will be collaborating with famous Hollywood personalities.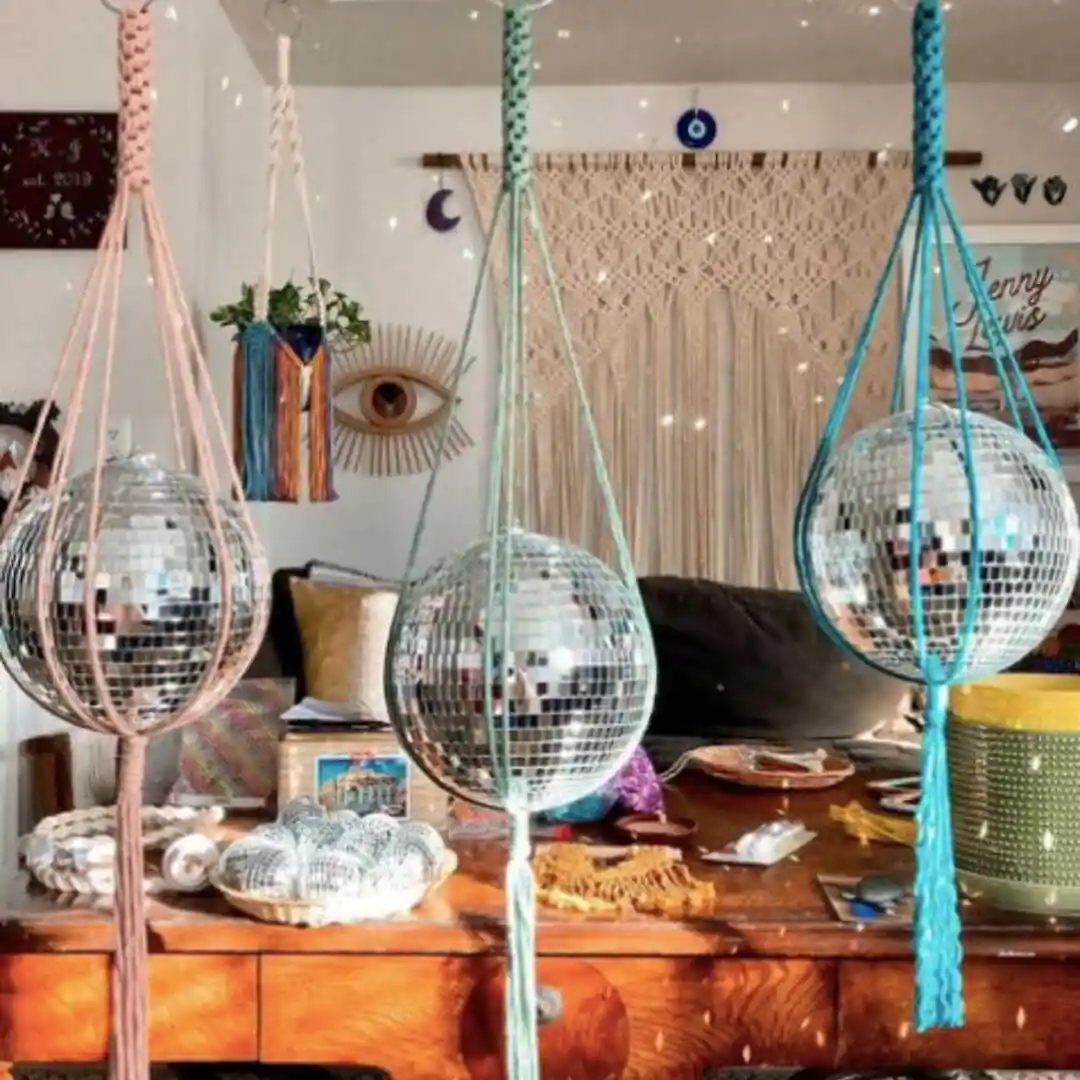 You may make enormous ruffles out of broad crepe paper to cover your walls with pretty décor. They're a great way to bring good vibes to your next party. Ruffles are a great background concept for any party, whether it's a baby shower, special occasion, or a summertime get-together. Their hues can change the mood of the room.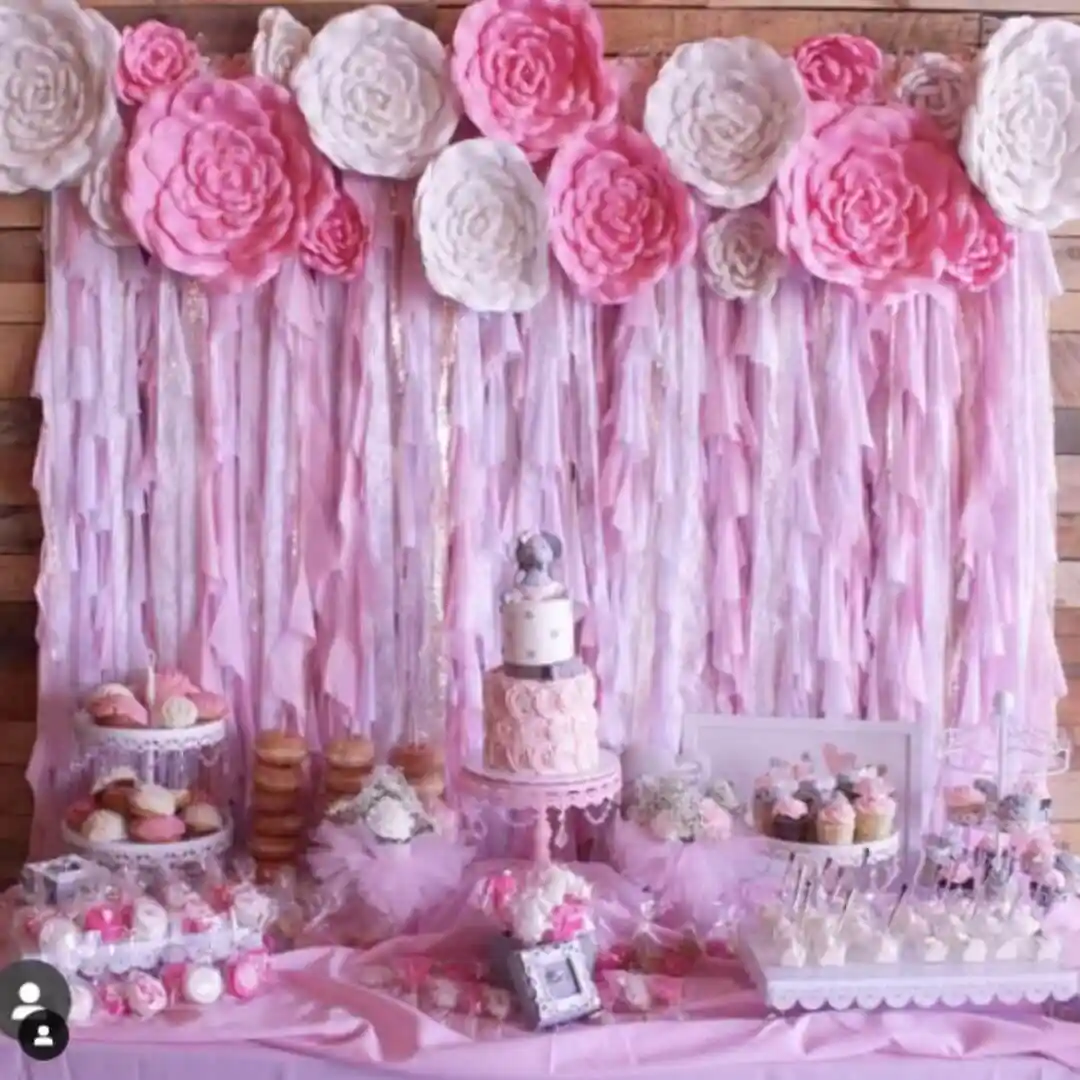 Party Preparation:
We are here to assist you with all of your party's needs, and therefore, we have brought some recommendations to aid you.
Deserts & Cakes
Party Arrangements