Tissue paper is a low-cost option for amateur party ideas. Tissue paper decorations are simple to construct and suitable for a variety of occasions ranging from festivities to events like weddings.
The tissue paper may be used in a variety of ways, and the colors can be changed to match any season or party paint scheme. It's also a terrific method to repurpose and upcycle excess tissue paper from present wrap when you use it for party décor!
Each of these tissue paper arrangements is inexpensive and can be easily customized to match the tone of your event by just altering the colors. They do take some practice to get perfect, but once you do, you can easily execute them from the couch while watching TV.
Tissue Paper Decoration Ideas:
Splatter Flowers from Tissue Paper:
DIY tissue paper blossoms are a beautiful way to add color and joy to celebrations. They are ideal for use as party backgrounds and table decorations. Tissue paper decoration with splatter flowers may be made in any form or hue, or a mix of colors such as roses, lilies, jasmines, sunflowers, and so on.
Load your sprayer halfway with water, top up with glossy paint as required, and shake thoroughly. Spray one color at a time on your folded tissue flowers. Larger drips will be released if the nozzle on the container is held partially down and not completely pushed straight to the top. Remember to spray the tops of certain layers beneath for extra depth.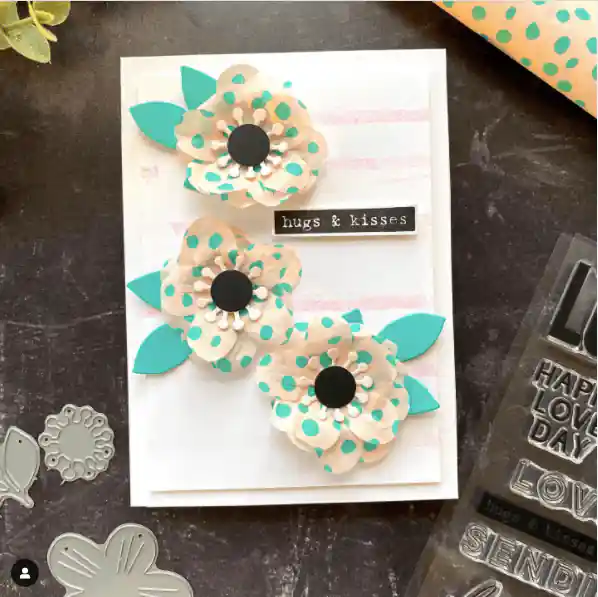 Flower Pomander Balls from Tissue Paper:
Pomander balls are frequently seen as adornment components at ceremonies, dangling from the entrance margins or centerpieces, or even as a decoration handled by the flower girl. They can be fashioned from actual or artificial flowers, but tissue paper flowers are more interesting.
Make flowers out of tissue paper. Glue a fabric or ribbon to the styrofoam ball for a clutch. Adhere the tissue paper flowers on the ball next.
Cover the remainder of the ball in the same manner. Make giant pom poms and mini napkin rings, and you can use these DIY tissue paper flowers to tie to a craft styrofoam ball with a ribbon hook.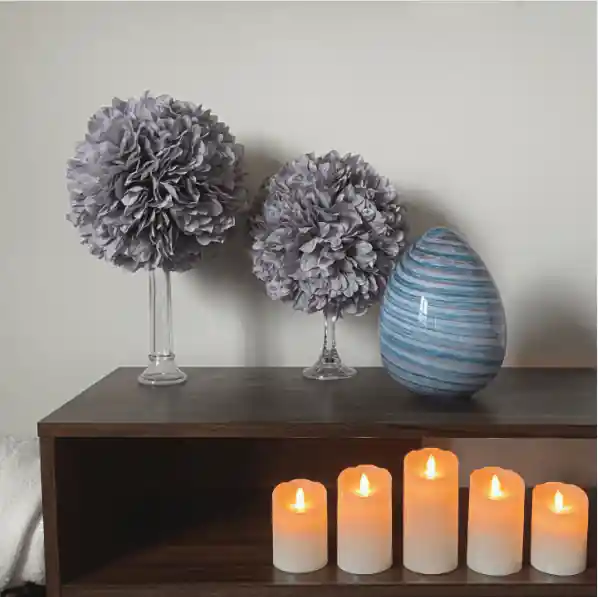 Garlands from Tissue Paper:
Garlands have long been associated with sanctity, elegance, calmness, love, and devotion in many societies around the world. Tissue paper decorations with garlands have long been used for adornment.
A few dazzling shiny tassels add a cheery touch to your handcrafted tassel garland. Make a half-fold with tissue paper. To make fringe, cut strips towards the fold, leaving about an inch at the fold line raw. After you've cut all of the strips, unfold the tissue and cut it in half to make two sheets with fringe.
Tissue paper should be folded. Begin by rolling the center crease firmly. Then fold it in half and twist it to make a hanging loop. Make more tassels in different colors by repeating the process. A thin ribbon is used to suspend the pendant.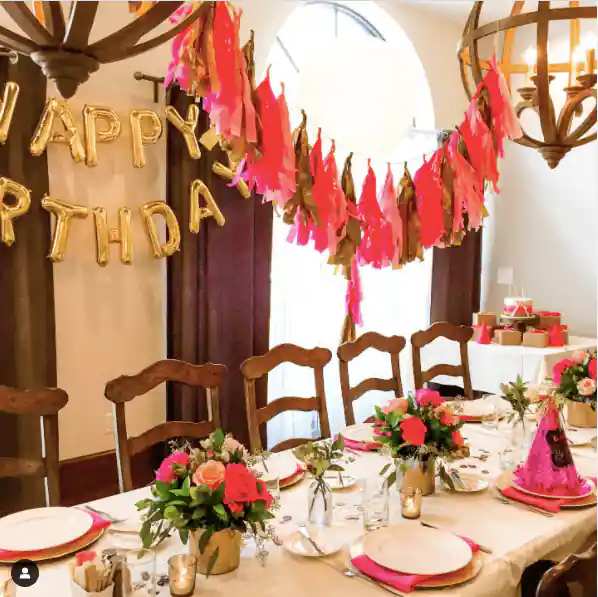 Pom Poms from Tissue Paper:
Tissue paper decorations with pom poms are popular party decorations. But if you're in a hurry and need a gaggle of pom-poms, there's no need to spend a fortune on them. Making your own using a pack of simple tissue paper is less expensive.
Furthermore, the color combinations of these party pom-poms can be altered to accommodate any special evenings or festivals. Piece them on wreaths, hang down a bunch from the roof, use tiny pieces as goodie favorites, or simply arrange them as delicate floral centerpieces on tables.
These tissue paper pom-poms are quick and easy, low-cost ornaments that are ideal for family events, holiday parties, and ceremonies.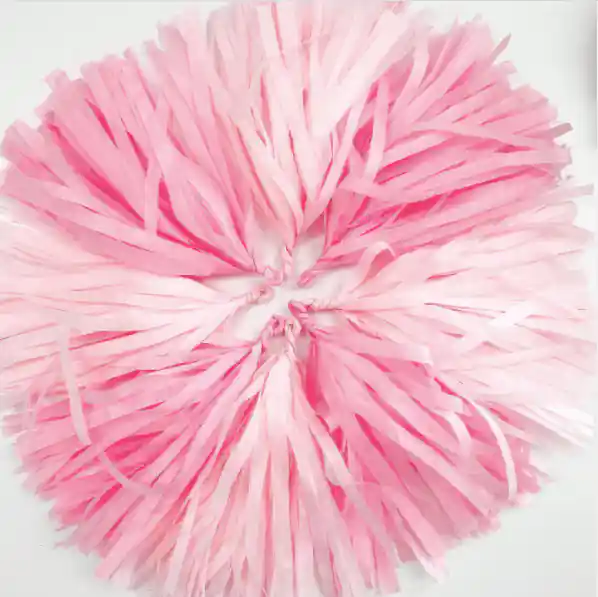 Wreath from Tissue Paper:
For those with toddlers and preschoolers, a tissue paper wreath design is one of the most common Festive wreaths. Make your own tissue paper pom poms or floral wreath to save money on a readymade pom poms or floral wreath!
You can make a tissue paper decoration with a paper flower wreath using the same technique as you did for the DIY tissue paper flowers. This tissue paper art would look fantastic above a leisure fireplace mantle or in other festive colors on other occasions of the year.
It looks stunning all the way up to the ceiling, where you can concentrate on imprinting as well as the craft. Make a great keepsake for your guests by adding an ornament or decorative to the center!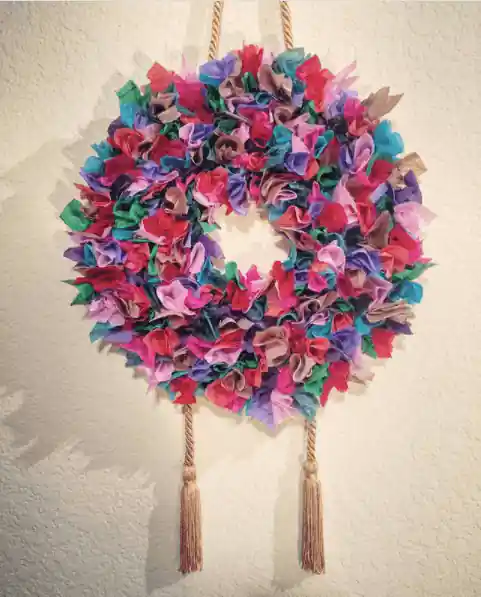 Party Preparation:
We are here to assist you with all of your party's needs, and therefore, we have brought some recommendations to aid you.
Deserts & Cakes:
Party Arrangements: